Save energy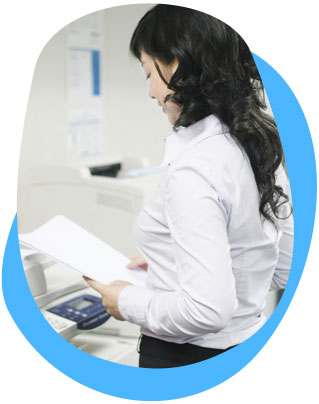 Offices today use large amounts of energy, especially electricity, for heating, air conditioning, lighting, lifts and escalators, automatic doors, computers, photocopiers, fax machines and much more, quite apart from all the energy used in manufacturing industry. Energy – and money – can be saved in simple ways: by turning down thermostats to avoid overheating rooms, by turning off lights and equipment when they are not being used and by installing CFLs (compact fluorescent lamps) instead of traditional light bulbs. See the Bright Ideas tipsheet from the Centre for Alternative Technology for details; or use low energy or long life bulbs wherever possible. Some office supply companies, for example the Green Stationery Company may be able to supply these or try the Centre for Alternative Technology. When it comes to buying new office equipment it makes sense to choose the most energy efficient models to save money and reduce CO2, see Sust-it's business section.
Consider also the source of the energy you use. Energy from renewable sources has less impact on the environment. See the Green Choices energy section for details.
Don't waste water
Adopt a water management plan and help to reduce water consumption by up to 80%. The Environment Agency's Savewater site explained that being 'waterwise' is good for business. Water bills could be costing your company over 1 per cent of business turnover, and many organisations are paying more in water and associated costs than they need to. Investing a little time and money in implementing a simple water management plan could reduce water consumption releasing money to be invested in other parts of your business. As part of its commitment to 'greening the business world' the Environment Agency has produced a series of free publications to help your organisation become more water efficient. Much of the advice on water in the home could also be applied at work.
Avoid toxic chemicals
Many office products contain potentially dangerous solvents and other chemicals. Find out whether less harmful alternatives are available. See the Green Choices section on cleaning for information on the impacts of cleaning products and alternative brands. The list of cleaning product suppliers includes Green Depot, which aims to help businesses become greener and is one of the first companies to wholesale eco goods online.
Transport
Transport uses more energy than industry. Green Transport Plans provide a way for organisations and companies to manage the transport needs of their employees and visitors. They are not anti-car but they encourage employees to use cars more wisely whilst providing employees with incentives to use alternative modes of transport. In addition government tax breaks may be available.
For advice on greener careful car use, on alternative fuels and on alternatives to the car, see the Green Choices transport section.
The Sust-it has a section on vehicle and fuel efficiency, with much useful advice, while Freight Best Practice provides advice and information, including on saving fuel, for the freight transport industry.
Insurance
Naturesave commercial insurance for UK based companies, charities and voluntary organisations only includes a free Environmental Performance Review and an Environmental Information and Advice Service throughout the policy period. With each commercial policy, Naturesave will arrange and pay for, if requested, a free Environmental Performance Review of the business's trading practices. This will assess the potential environmental effects of your company's commercial activity and the degree to which your company is responding to the demand for environmental accountability. As well as benefiting the environment this could reduce your exposure to liabilities by identifying and taking action to pre-empt environmental risks and improve your public image.