With so many labels on electrical appliances it can be confusing to work out what they all mean, what is reliable and what is a marketing gimmick by a manufacturer or retailer. So we've explained what the energy labels mean.
European Energy label (mandatory)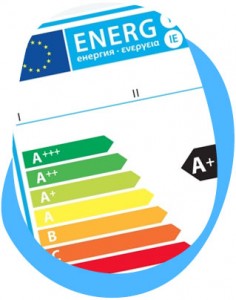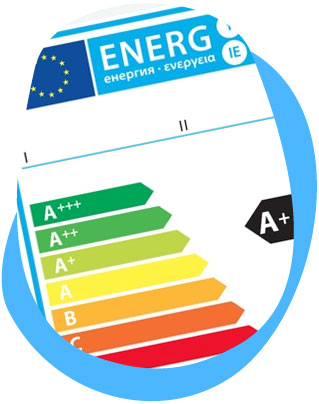 What is it? The familiar EU Energy label, rates products from A (the most efficient) to G (the least efficient) and is required by European law to be displayed at the point of sale on the following products:
Washing machines, washer-dryers
Tumble dryers
Fridges, freezers and fridge freezers
Dishwashers
Electric ovens
Energy-saving light bulbs
Air conditioners
Fridges and freezers have two additional ratings A+ and A++. And, to make it more confusing, from end 2011, new A+, A++ and A+++ energy ratings for fridges, washing machines and dishwashers will be compulsory for all new models on the market.
How is it awarded? Appliances are graded on their energy consumption in kWh* (units of energy used per hour). So the less kWh used, the more efficient the appliance. Manufacturers are required to self-certify products based on EU criteria set for each product type. In the UK, the National Measurements Office is responsible for enforcement, overseen by Defra.
Find out more:
*Electricity is charged in 'units' or kWh (kilo Watt hours). A one bar electric fire uses 1kWh in one hour. It takes a 100watt light bulb 10 hours to use 1kWh.
European Eco Label (voluntary)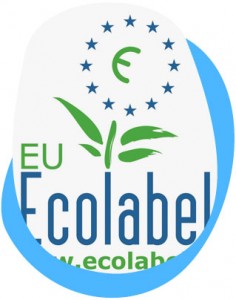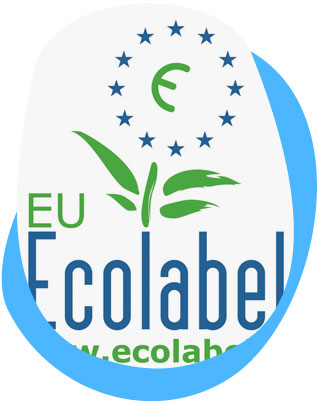 What is it? You may have noticed the flower logo on some products, not just electricals. The Eco-Label is an official Europe-wide award for non-food products that have a minimal environmental impact. These labels take into account the whole lifecycle of products from production, transportation, usage and disposal.
How is it awarded? To use this label, products must be independently certified and meet strict criteria to prove they have minimal impact on the environment. Defra runs this voluntary scheme in the UK.
Find out more.
Energy Saving Trust Approved (Voluntary)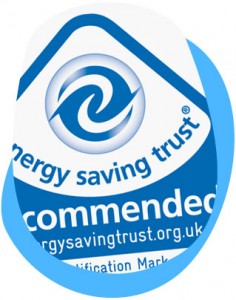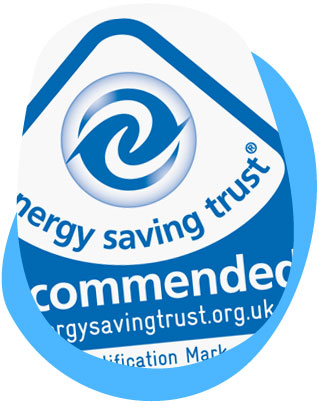 What is it? The Energy Saving Trust Approved logo endorses products that are amongst the most energy efficient. Manufacturers can join to get their products accredited. As well as washing machines, tumble dryers and other appliances, the logo can also be found on energy efficient boilers, insulation, glazing and hot water cylinders.
How is it awarded? Run by the Energy Saving Trust, a non-profit organisation set up to reduce carbon emissions, funded by the UK government and the private sector. The criteria products must meet is set by an independent panel and reviewed annually, and a percentage of products are tested.
Energy Star (voluntary)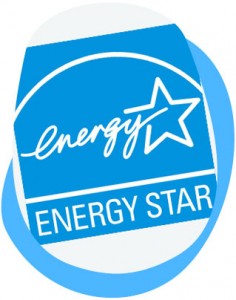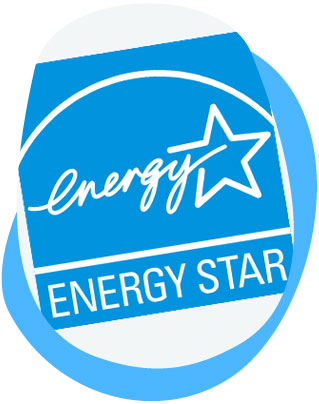 What is it? the Energy Star logo means that the energy consumption of an appliance is below is an agreed method in stand-by mode. Office equipment such as computers, fax machines and printers often carry the logo.
How is it awarded? Developed in the USA, as a government backed symbol of energy efficiency. The European Energy star is a voluntary labeling scheme, controlled by an agreement between the USA and the European Community.
Find out more:
How energy efficiency ratings are calculated
Energy ratings aren't comparable across different products, because each is calculated using a specific test defined by the EU and appropriate to that appliance.