Camping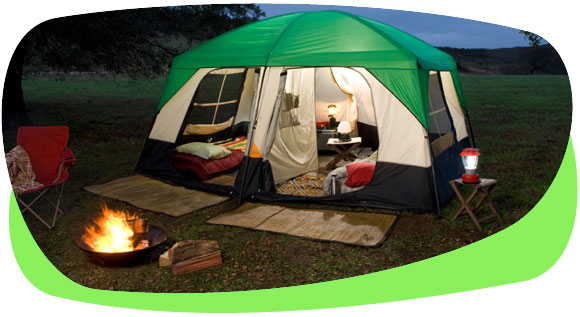 Staying in a luxury tent or pitching up your own two man tent, camping holidays can be the cheapest and greenest option for holidays in the UK or, if travelling by ferry, in France and Europe, not forgetting Jersey and Guernsey – that have a feel of abroad.  There are campsites to suit every budget, from a farm field to campsites with swimming pools, hot showers – even hot tubs!  If you are spending money in the local pub, shop or restaurant you are contributing to the local economy.  The biggest impact to a camping holiday is how you get there and how you travel around once you are there.  Cycling to your holiday destination, is no doubt the greenest option, but not practical for most families, the same with public transport – humping a six man tent into the luggage rack doesn't appeal.
Caravans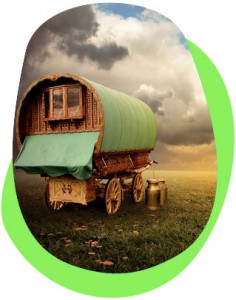 If camping doesn't appeal, staying in a caravan is another low cost, greener option. There are some great caravan sites in amazing locations in the UK and also in France, Spain, Italy and Portugal. Choosing a caravan on a site by the sea, in a forest or by a lake, with plenty of opportunity to explore the outdoors.  Like campsites, there a broad range of sites for caravans including sites with swimming pools, restaurants, children's' play areas and bike hire to the simpler caravan site with just a tap in the field.  There are lots of static caravan sites in Devon and Cornwall, but don't forget to look for sites in Wales, Scotland, Norfolk and Dorset too.  If you have your own caravan, or campervan the choice of sites across the UK and abroad is extensive.  Choosing a location that has a good range of amenities within walking distant, helps reduce fuel costs and lesson your impact.
Yurt and Tipi's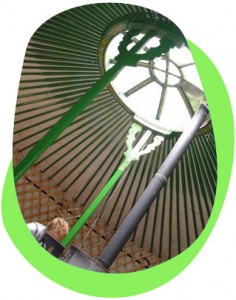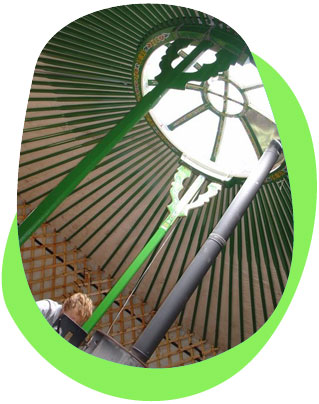 Now often promoted as eco-chic or luxury camping as well as eco-friendly, holidays in Yurts and Tipi's have become popular. So what exactly is a yurt? Originating in Mongolia it is a portable, wood lattice-framed structure covered in felt and then usually canvas. They offer a luxury camping experience, as they are large enough to take full sized beds. A tipi is a Native American tent; usually of conical shape, originally made from animal skins, but now more likely to be made of canvas!