At first, you wonder what will happen as the film's carefully considered cinematography draws your attention. Unusually, the imagery, editing and script lack all the cues of contemporary filmmaking. It's slow. The cameras are static, and there are no close-ups. Yet, these beautiful, thought-provoking landscapes hold your attention. Then abruptly, the reality dawns. This pristine environment you are viewing is full of rubbish. Finally, the narrative is set, and you unexpectedly spend precious time considering something you would rather ignore – and chuck in an instance. Waste! A mesmerising film.
Austrian documentary filmmaker Nikolaus Geyrhalter takes you worldwide on a beautiful, startling expedition. He traces our waste across the earth – from the mountain tops of Switzerland to the shores of Greece and Albania, into an Austrian refuse incinerator and then to Nepal and the Maldives, and finally to the deserts of Nevada – and sheds light on the ongoing grind of people to gain control over rubbish.
In Switzerland, you experience the sanitised, out-of-sight, out-of-mind of waste management of wealthy nations. The striking image of a garbage truck dangling from a cable car looks more like a James Bond film than an environmental documentary. In contrast, Nepal sees the waste collection as a dirty haphazard, dangerous task where physical labour rather than machines rule. Here, the director's skill is to draw you into the process. Long static shots allow you to watch the transporting, sorting, and dumping of plastic waste. Somehow, this deliberate locked-off view of the world focuses your attention on the realities of those scavaging a living in such horrendous circumstances while highlighting the toxic leaching out of pollutants into the local environment.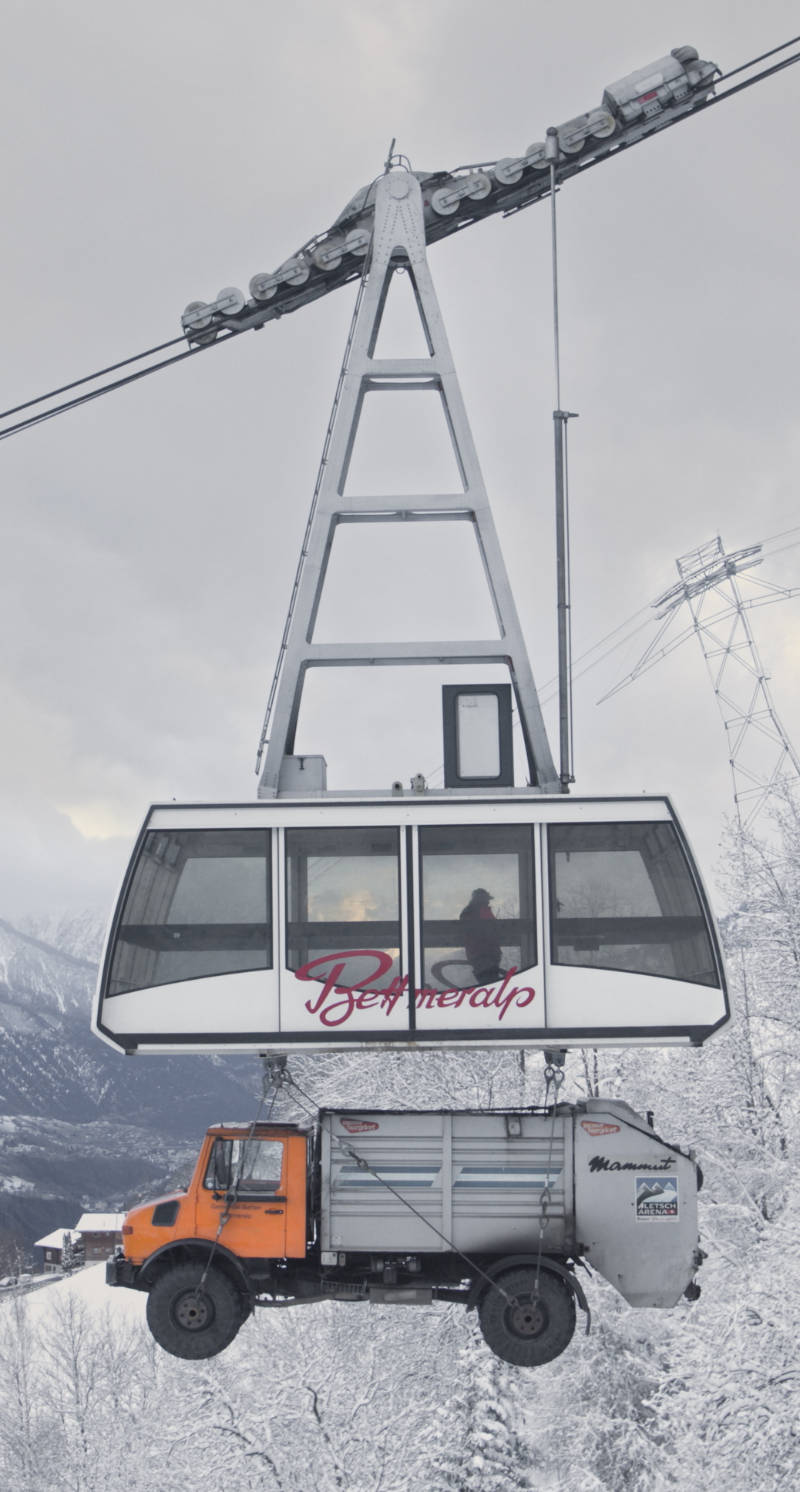 The film highlights the impact of waste in marine environments and demonstrates the immensity of the problems. For instance, you see divers in Greece wrestling with extracting seabed garbage, an extraordinary manual task. In Albania, beach clean-up of plastic takes on a monumental task powered by a rickety tractor and enthusiastic recruits.
By contrast, the dystopian world of The Burning Man festival, Nevada, gives you a MadMax conclusion. Leaving without a trace is somewhat challenging for those tech entrepreneurs who have arrived by helicopter!
The Austrian Film Festival, running 23-26 March 2023 at London's Ciné Lumière. #watchAUT