The bicycle is one of the most efficient machines ever – estimated as the equivalent of a car doing 1600 miles on a gallon of petrol. Cycling is one of the best forms of exercise, increasing your chances of a long and healthy life. Regular cyclists enjoy a fitness level equivalent to being 10 years younger.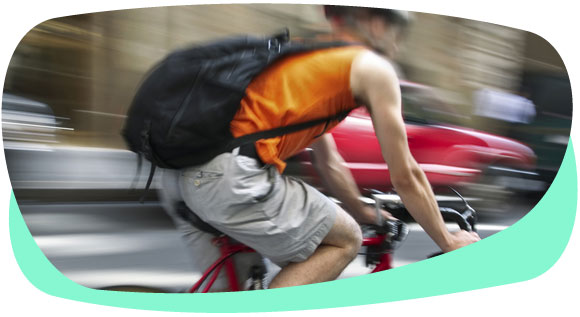 Cycle Republic has created a commuter calculator simply input your home and work locations and you can find out some great stats.
Cycling fits into your life rather than taking time out of it – cycling across town is often quicker than driving (and parking…)
Three-quarters of all personal journeys are less than 5 miles long – within half an hour on a bike.
The Cyclists Touring Club campaigns on access and other cycling issues, and provides practical information both for the UK and abroad.
Velo Vision Magazine – passionate and practical cycling stories and news from around the world.
London Cycling Campaign – for more and safer cycling in London. Provides practical help and advice, including free cycle route maps of the whole of London, cycle training, and advice to employers.
Many towns have similar cycling campaigns. There's a list on the Cambridge Cycling Campaign website.
Cambridge Cycling Campaign are developing an interactive map for Cambridge which plots routes between any two places and is linked to a database of photographs, of good bike provision, problems and more.
Beware of the weird cycle lanes!
Beyond cycling!