If you are building a new house, or converting an old one, there are endless opportunities for making the house greener without adding greatly to the cost. The design can make the most of passive solar gain – use the heat from the sun which may sometimes pour through south-facing windows to warm living areas. Insulation, double (or triple) glazing and solar water heating can easily be incorporated. You could even consider half-burying the house underground to save energy and reduce the visual impact, or building underground heat stores.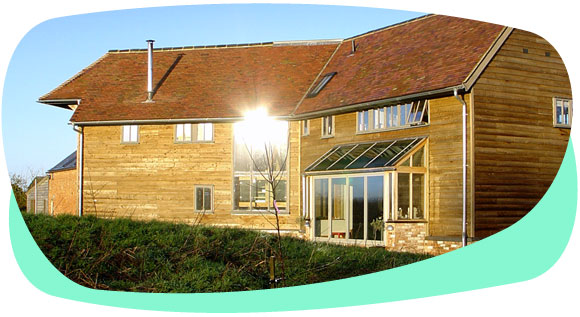 There are designs for houses that use almost no heating, other than the heat from the people and activities inside them, and houses that incorporate sophisticated water recycling systems. Examples have been built at:
The Centre for Alternative Technology sells many publications on environmentally-friendly building. The Association for Environment Conscious Building, with members across the country, publishes a regular magazine and has an online bookstore.
For more information see the Green Choices DIY section.