Online Shops – some green 'general stores'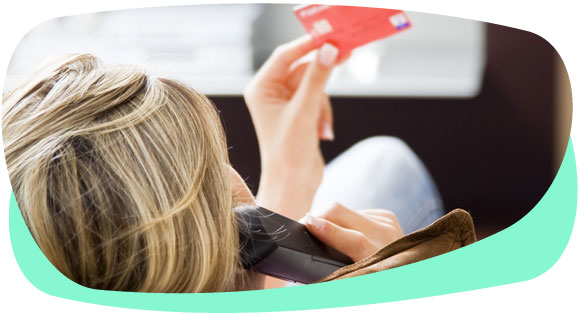 While there are lots of specialist suppliers mentioned elsewhere on the Green Choices website, there are increasing numbers of suppliers selling a whole range of products. This alphabetical list of online shops is not necessarily comprehensive but includes most of those Green Choices has come across, with brief descriptions, drawn mainly from the websites themselves. Green Choices cannot vouch for the claims of any of these companies but we provide the information in good faith. Many of the suppliers have been around for quite a while and have good reputations.
Green Choices has not got the resources to maintain lists of the many shops selling environmentally-friendlier, ethical, fairtrade, green and/or organic products that can be found in villages, towns and cities up and down the country.
By nature believes in respect for care of the environment and for the people that produce them. They say their products meet high ethical standards from sustainability to fair-trade. Their lifestyle section has advice and information and there is also a community section for sharing information with an e-newsletter, ecotips and eco-calendar.
Centre for Alternative Technology sell a wide range of products including energy efficiency products, organic bedding and lots of useful-looking books, as well as running an eco-centre with working alternative technology, and providing information.
Earthly Goods online WWF's online shop of environmentally-friendly, fair trade and natural products.
EcoHip has a simple philosophy – to offer the best natural products around, so you can maintain a chemical-free home, body and spirit.
Ecotopia describes itself as "the online green shop that offers you a natural collection of interesting and innovative environmental and socially responsible products". It is the online arm of a shop based in Stroud, Gloucestershire established since 2002.
Energy and Environment mainly sell energy generation and energy saving products, including solar power and wind generators.
Ethical Superstore aim to "deliver the widest range of products that put people – from all points on the globe – and the planet itself first!" Their stock includes baby products, cleaning supplies, clothing, food and drink, stationery and more. There's a handy index by brand.
Selly Green have a range of natural based soaps and cleaning products. Their products are non-toxic, solvent free, biodegradable and not tested on animals.
Greener Living describes itself as "The friendly eco shop for purchasing products online". They also have a shop in Portsmouth and say their carefully selected product range enables you to live a more environmentally-friendly lifestyle.
The Green Shop has an impressive-looking shop in Gloucestershire demonstrating technologies in practice. It sells household goods and cleaning products, energy saving and renewable energy products, paints, bodycare, gifts and books. Spin-offs are solar and rain harvesting websites.
GreenWarehouse aim to help improve ecological issues by offering ways to lead a 'greener' lifestyle, and provide a comprehensive source of ecological products in one convenient place.
Natural Collection sell a large range of products including household goods, furnishings, gifts, clothing, cleaning products, energy saving devices and more. Their 'dotguides' provide information on topics such as organic cotton and fair trade.
Nigel's Eco Store "sells eco friendly stuff" including towels made from bamboo fibre.
Spirit of Nature sell natural and environmentally-friendly products including baby stuff, organic clothes and cosmetics and household goods.